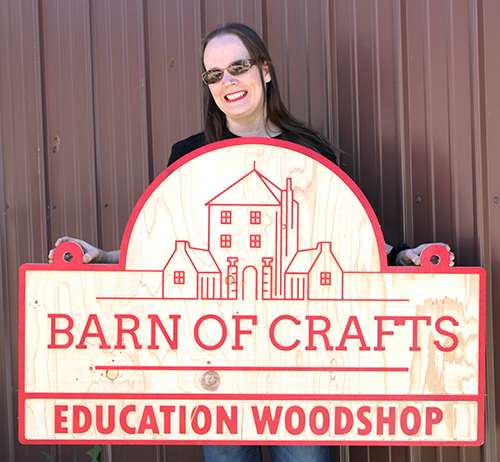 Barn of Education – About Us
Our mission is to bring quality handcrafted American made educational toys and products to you.  We provide a wide array of choices in our online shop. Teachers and parents love the variety and creativity of the toys we offer. Perfect for gift giving too!
A Few Words from Marci
"I own a preschool and I was seeing kids that were not engaged in learning or even using their imagination. If it was not on a tablet, forget it.
Because of this, I want to make toys that the kids will stay engaged with longer and learn at the same time. A lot of Barn of Crafts toys are interchangeable. When a child gets bored, you grab the activity top and they see how mixing the pieces together look.
I have seen how the kids are staying engaged longer and learning more with Barn of Crafts toys. Even the teachers and parents are more engaged with their kids.
I am always looking for new ideas and activities for parents and teachers to do with their kids.
We adopted one of our boys and he has a hard time learning like other kids. So I was always trying new ways to get him to learn. I took what I did with my son and wanted to help other kids who struggled with learning or just interaction with people.
Lastly, the last frustration as a teacher and mom were the pieces missing and having to throw the whole unit away as it does not work without all the pieces. So I wanted to make it possible that when you miss any pieces of the toy you can reorder just that one piece. Just imagine the money you save not tossing the toy away!"