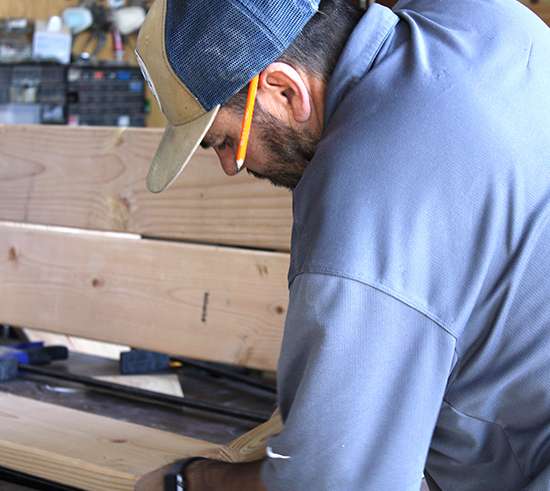 Barn of crafts – Our process
Design: Using either a pencil and paper, and/or computer software we design what is needed for the project.
Sourcing material: This is the fun part. Finding what we need from local lumber yards and USA vendors we use on a regular basis.
Build: We use Laser and Router CNC machines. We will even get our hands dirty with tools if we need to. We cut out piece and piece together our masterpiece.
Review: As we go though the building process, things don't always come out perfect the first time. We try to make sure each piece comes out as intended. Sometimes we even have to go back to the drawing board.
Final assembling and Finish: Everything is finished by hand. From sanding, glue, wood filler, staining, and more. Every piece is hand finished with attention to details.
We believe imperfection is perfect. Let me explain. If you order something from a big box store or online 99% of what you order comes from a factory in China.
Which means yes it may look nice, but it isn't unique. This also means it's not built to last.
Every scratch, wood imperfection, sanding, and the little details that aren't quite right make it perfect. Even though we use machines in our process there is still a person that is hand touching every piece that we make. When sanding a piece by hand it will never be perfectly uniform.
Again imperfection make our pieces on of a kind and our clients appreciate the hard work it take to make things look great and it still looks like your grandpa made it in his workshop on the farm.
Have an idea you want us to make?
From a small sign to a custom furniture, we can make it for you.