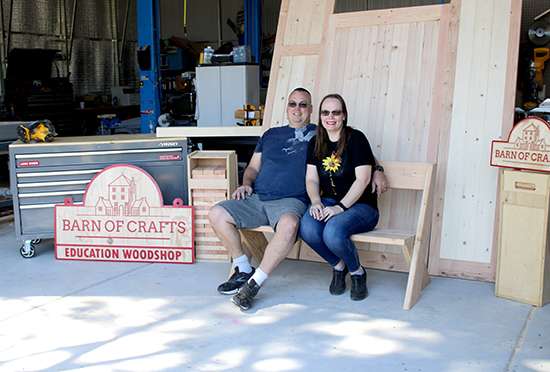 Quality Handcrafted American Made Products
Our mission is to bring quality handcrafted American made products to you.  For your home, school, and as a resource for your gifts and crafts, we provide a wide array of choices in our online shop.
Marci has years of experience in education and has been the owner of a daycare business for over 15 years. She loves being creative and especially bringing new ideas to her and Joey's business. One of her favorite product lines are the educational toys. Built solid for busy kids, they last much longer than typical plastic toys.
What started out as a hobby to get away from the daily grind at the office, Joey a former IT business owner in Arizona discovered a love and natural ability for wood working. Not surprising though, Joeys inherent wood working skills can be traced back to when he was a kid building large tree forts!
Wired with an engineering brain, Joey enjoys the careful process involved in workmanship. Together with his wife, Marci and their team, they have big plans for Barn of Crafts.